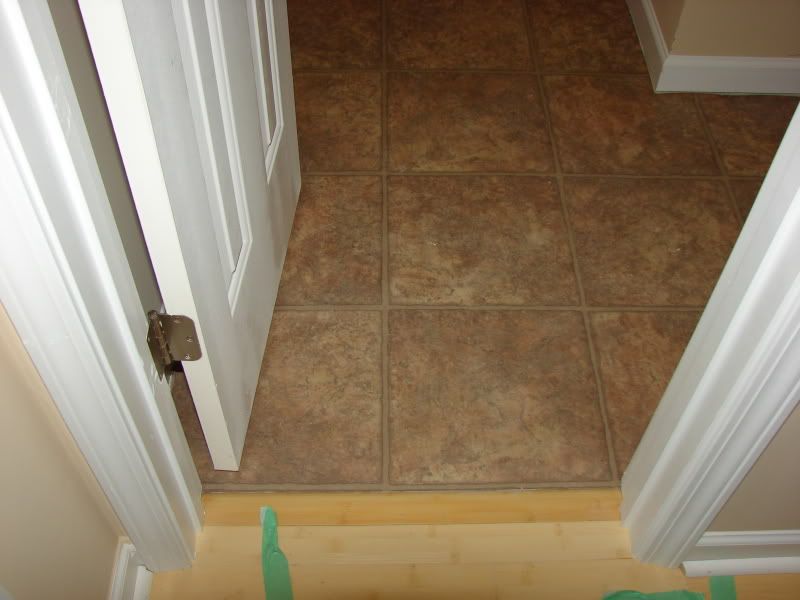 This is the foyer/ downstairs bathroom floor...
Looking out the master bedroom to the loft area
an empty wall area in the master bed room, I know exactly what I will be placing here!
The Kitchen Flooring. I am so glad we chose the upgrade.
Again Thanks for stopping by!